:::
<!#--所有資料+cate tab --> <!#--detail-->
#COMPUTEXOnlineTalks : A series exploring the future of AI and 5G
Online Date: 2020/06/22
Modify Date: 2020/10/19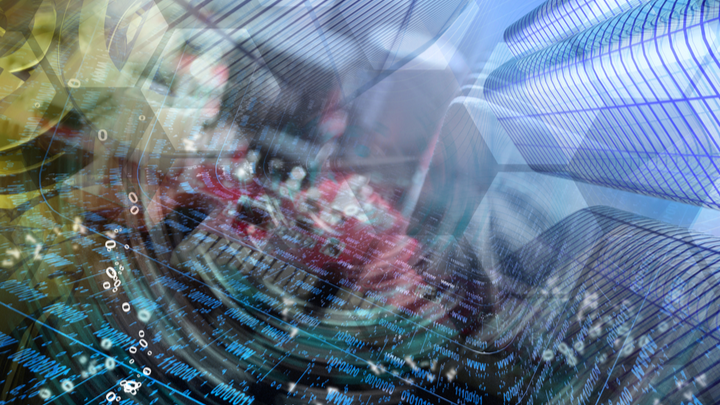 #COMPUTEXOnlineTalks, a series of tech talks from global industry executives, embraces leading tech giants, including NVIDIA, Qualcomm, Supermicro, and more. Attendees at #COMPUTEXOnlineTalks will explore the unparalleled insights of AI and 5G.
NVIDIA
NVIDIA set the tone for its vision for the next generation of computing that would encompass wide range of applications from servers, data centers, to automotive, industrial and artificial intelligence (AI). CEO Jensen Huang mentioned the company's recent milestones in new technologies during his keynote speech at #COMPUTEXOnlineTalks. He introduced its cutting-edge graphics cards A100 powered by the new Ampere architecture. This card will boost both its server and gaming GPUs going forward with a single platform that streamlines NVIDIA's GPU lineup. In addition, with recommender systems, conversational AI - Merlin, Edge AI and robotics, NVIDIA wants to demonstrate how these technologies bring about a smart future. Apart from technology highlights, Jensen also emphasized NVIDIA's deep collaboration with Taiwanese partners such as TSMC, Wistron, CoolerMaster, Foxconn, etc.
Qualcomm
5G enables a new kind of network that is designed to connect virtually everyone and everything together including machines, objects, and devices. Qualcomm predicted that 5G will generate $13.2 trillion in sales enablement by 2035. Jim Cathey, senior vice president and global business president at Qualcomm, highlighted the importance of 5G: global Internet usage has reportedly increased by up to 50 percent. 5G will emphasize more resilience in healthcare, education, delivering more life-like virtual presence in immersive entertainment, and creating smarter transportation, industries and infrastructure. The opportunity of 5G is limitless and Qualcomm reaffirms its commitment to innovative technologies for this ecosystem.
Supermicro
Supermicro's innovative products and manufacturing meet the need for 5G enablement. Supermicro president and CEO Charles Liang showcased its new cloud server as well as its 5G and intelligent edge solutions. Based on Supermicro's Building Block Solutions, these 5G systems can be configured with a variety of processor and memory combinations so that customers can tailor their solutions to push data center remote management to the intelligent edge. Navin Shenoy, executive vice president and general manager of the Data Platforms Group at Intel, stressed that the future is all about unleashing the power of big data. He also mentioned Intel's upcoming collaboration on high performance computing (HPC) with Supermicro. Supermicro will keep the leadership in high performance, efficient IT solutions for a reduced total cost of ownership.
COMPUTEX is a leading global ICT exhibition, where leaders of world-renowned tech enterprises shared industry insights. COMPUTEX 2021 will take place from June 1 to 4 in Taipei, Taiwan and continue its commitment to building global technology ecosystems.