:::
<!#--所有資料+cate tab --> <!#--detail-->
InnoΛEX Korea Pavilion Shows the Excellence of Korean Startups
Online Date: 2020/10/05
Modify Date: 2020/10/06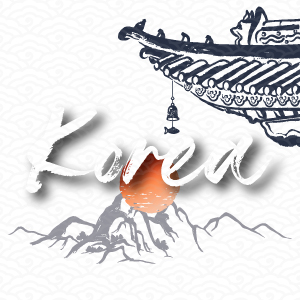 Following the France Pavilion debuted in September, TAITRA unveils the Korea Pavilion at InnoΛEX (InnoVEX Lambda) online today to demonstrate the excellence of Korean startups.
According to List of the Top 10 Korean Startup Unicorns – As of 2020 by SEOULZ, Korea has 12 Korean unicorn startups (a privately owned startup has to have a valuation of over $1 billion to be defined as a "unicorn") and is in the 4th place among the other countries. The fact that Korea is growing to be one of the leading tech hubs in the world is because venture boom, strong mobile infrastructure and government support.
Led by KOTRA, the InnoΛEX Korea Pavilion presents five outstanding Korean startups selected by a strict selection process, showcasing their innovation in robotics, indoor auto-mapping, education, smart health and beauty.
ARGOS LABS – The manageable RPA bots to save time and labor costs.
ARGOS LABS features Robot Process Automation (RPA) and provides an application platform for customers to build and manage RPA bots. Different from its competitors, ARGOS LABS develops a Low Code Development Platform (LCDP) to build applications and software systems without coding. ARGOS LABS has been working with Softbank, Toyota, Line, SK Telecom, Posco, and ranked by BloombergNEF as one of the Core RPA Vendors in 2019.
LULULAB – The AI skincare analysis and assistance.
LULULAB is a spin-off from Samsung Electronic's C-Lab and is developing a solution that analyzes entire facial skin and recommends optimal cosmetics to each customer using AI technology. Smart Mirror and Filming-Analysis-Recommendation by LULULAB are the next generation AI-based beauty hub functions that use data and can be applied in pharmacies, aesthetic medicine and cosmetic surgery clinics, beauty SPAs, hair salons, and more. LULULAB is not only an outstanding exhibitor of InnoVEX 2019 but also winners of iF Design Award 2020 and CES Innovation Awards for two consecutive years.
ONESOFTDIGM – The"All-in-One" Bioelectrical Impedance Analysis wellness platform.
ONESOFTDIGM, won the InnoVEX 2019 Startup Terrace Award, develops an ICT Based Mobile Wellness Platform with Bioelectrical Impedance Analysis (BIA) technology. The "All-in-One" comprehensive wellness platform is powered by pocket-size IoT devices along with AI-based mobile health contents, Software Development Kit (SDK), Web services to maximize health, engagement, and productivity. One can easily find out his/her body fat percentage, lean muscle mass, body mass index, heart rate and even dietary suggestions by simply pressing on the pocket-size IoT device for five seconds.
ROBO RISEN – The LEGO-style smart toy and software for students.
ROBO RISEN develops PingPong Robot, which can be used as a smart toy for children, software education for students, and research robots for adults, evaluated as the most scalable robot in existence and as LEGO in the field of small robots. In addition, ROBO RISEN also builds an innovative open robot platform that can make all robots in the world apply with just one type of module. ROBO RISEN has won many awards including Good Design Innovation Award, Disney's Best of CES Top 20 Invitation to LA, and RoboWorld 2019 Service Robot Award.
WATA – The Cloud Spatial Awareness Platform enables enterprises to easily adopt indoor auto-mapping.
WATA builds a Cloud Spatial Awareness Platform that enables enterprises and institutions to easily adopt indoor auto-mapping and spatial awareness technologies. With spatial awareness technology, it is possible to provide multi-experience to customers, and security can be enhanced for smart building, smart factories, hospitals, and more. WATA is the provider of Indoor Guidance Service for 2020 Tokyo Olympics and Paralympic games & Smart City project, and is selected as the Official Provider of location information services for key subway stations in Tokyo (eight subway stations including Shinjuku, Tokyo and Ikebukuro stations). The mapping technology by WATA is even applied to track the quarantines during the COVID-19 pandemic.
The InnoΛEX Korea Pavilion will facilitate online display, webinar, live presentations, and one-on-one matchmaking in October. Register now for the live presentations and matchmaking events of the InnoΛEX Korea Pavilion!. (Registration will be reviewed and a confirmation letter will be provided). Stay tuned for the upcoming Netherlands Pavilion in November and Poland Pavilion in December at InnoΛEX: https://virtual.innovex.com.tw/.