:::
<!#--所有資料+cate tab --> <!#--detail-->
#COMPUTEXOnlineTalks : A series exploring the future of IoT
Online Date: 2020/06/24
Modify Date: 2020/10/19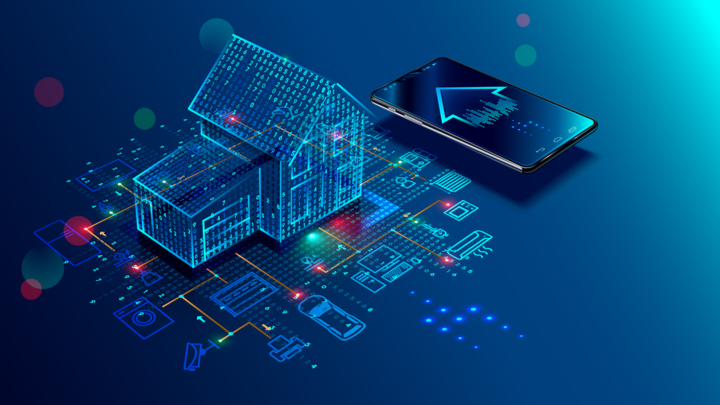 #COMPUTEXOnlineTalks, a series of tech talks from global leading giants, including Delta Electronics (Delta), BenQ Business Solutions Alliance and more. Attendees at #COMPUTEXOnlineTalks can explore the latest application of IoT, which can inspire companies and participants to gain the upper hand in this ever-changing business climate.
Delta
Delta, a global leader in energy management solutions and green buildings, argues that more than just saving energy, buildings must also preserve the well-being of their occupants. With the theme of "Smart Well Being", Shan-Shan Guo, Delta's Chief Brand Officer, along with Roland Chiang, senior director of Delta's Building Automation Business Group and Richard Chang, senior director of the International WELL Building institute (IWBI) Asia, shared ways to provide Internet of Things (IoT) solutions, enhance people's welfare and effectively respond to a health crises like the COVID-19 pandemic.
Delta integrates sub-systems and building equipment under an "open-platform IoT" structure, which allows engineers to develop a flexible building automation solution that supports cross-region and cross-database management and ultimately meets the needs of various industries. Considering people spend 90 percent of their time indoors, Delta has recently incorporated IWBI's WELL Building Standard's health concepts into its building solutions with seamless integration between systems, such as indoor environment management, temperature and humidity control, fresh air ventilation and lighting, to create healthy and intelligent human-centered green buildings.
BenQ Business Solutions Alliance
Michael Lee, general manager of Business Solutions Group at Qisda, mentioned that COVID-19 has had serious impacts on jobs and lives around the world and every industry is looking for solutions for business continuity. Hence, cloud transformation will be the next major industry trend. During this session, BenQ Business Solutions Alliance experts from various fields including DFI, Alpha Networks and AEWIN shared their experiences on how to assist customers in entering the new cloud transformation era through 5G and AIoT technologies.
Steven Wu, vice president of DFI's R&D center, mentioned that the pandemic lockdown accelerated the momentum for "management decentralization" in the manufacturing sector. Digital smart manufacturing allows management to operate remotely, keeping factories running business as usual. David Chou, general manager of Alpha Network's wireless broadband business unit, emphasized that by using end-to-end private 5G network solutions, flexible network management, and customized big data, companies can reach comprehensive remote monitoring that can respond quickly and achieve business continuity. AEWIN's NFVi hardware seamlessly integrates with the SD-WAN solution, said Steve Chen, vice president of AEWIN's product division. Organizations can therefore effectively maintain information security while operating remotely, satisfying client needs of all types."
As an indicator of global technologies, various innovative ideas and cutting-edge technologies from around the world have shined at COMPUTEX. COMPUTEX 2021 will take place from June 1 to 4 in Taipei, Taiwan and continue its commitment to building global technology ecosystems.