:::
<!#--所有資料+cate tab --> <!#--detail-->
Data Centers Boost the Demand for Servers
Online Date: 2020/09/24
Modify Date: 2020/10/19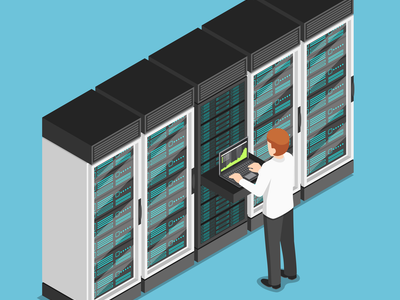 The growing complexity and quantum of enterprise data have led to a staggering rise in network traffic managed by data centers. The recent surge in traffic flows has put considerable pressure on the storage systems, servers, and equipment under the networking framework.
COVID-19 has changed the business landscape in all industries, and the data center sector is no exception. Due to the outbreak of COVID-19, data centers have been in higher demand. We are recently witnessing a surge in remote work, including significant spikes in data traffic generated from video conferencing, cloud computing applications, etc.
Data centers are often referred to as a singular concept. In fact, they are composed of a number of technical elements, and the server is one of them. The market growth drives the demand from companies that aim for reliable data storing capacity and system speed. According to Trusted Business Insights, the global server market size was valued at USD 57.56 billion in 2018 and is expected to register a CAGR of 5.4% from 2019 to 2025.
COMPUTEX, a leading global ICT, IoT and startup tradeshow, showcases a variety of solution providers. Supermicro SYS-2029U-MTNRV Server, GIGABYTE R292 Servers, QCT 5G Edge Server D52Y-2U, AIC SB405-PV Server, TYAN Transport HX TS75-B8252 Server and Inventec Entei 2U24Bay Storage Server System are different #servers to meet various needs. Visit virtual.computextaipei.com.tw for more information.
COMPUTEX 2021 will take place from June 1 to 4, continuing its commitment to building global technology ecosystems.